How to Apply
Our new brochure for September  2019 is now available. Click here to view all of our wonderful courses.
We have two enrolments - one in September and one in January. We offer a wide range of year-long and short (5-10 weeks) courses. We have courses for professional development as well as leisure, art & craft courses and a range of Leaving Certificate classes. Some classes run on a Saturday.
You can enrol from September 2 during office hours 6pm-8pm Monday to Thursday. Postal enrolments can be made in August. Classes commence the week starting 16 September.
You can get our current brochure and application from here:
Students can send in an application form by post or in person. Click here for an application form. Enrolments start in September from 6pm to 8pm for two weeks, before classes commence.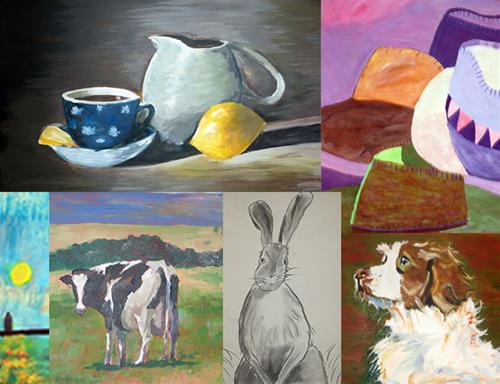 Contact Information
Director of Evening School: Kathy O'Neill
Tel: 01 454 0662 ext 122
Email:adulted@ccfe.cdetb.ie
Enrolments are possible Monday to Friday from 6pm to 8pm.
General Policies

General Policies


Enrolments:

Enrolments take place Mon-Thursday between 6.30pm and 8.30pm. Applications can be sent in advance by post using our enrolment form. Spring enrolments take place in early January. All enrolments are subject to the regulations of the City of Dublin Education & Training Board. 

Payments:

No cash will be accepted for tuition fees. Payment must be made by cheque, bank draft, postal order or credit card. Fees are payable on enrolment. Cheques should be made payable to CDETB.

Formation of Classes:

The formation of classes depends on the demand. Crumlin College reserves the right under unavoidable circumstances to alter the time or day of a course & to substitute any teacher or instructor where necessary.

Cancellations:

The college reserves the right to amend, restructure or cancel any course without notice.

Refunds:

Refunds are only payable if a class does not form.

Examinations:

While information regarding examinations and the requirements of the various examining bodies is displayed on the College Notice Board, it is the reponsibility of students to complete the examination entry form personally and to pay the registration and examination fees by the due dates as telephone entries cannot be entertained.

Transfers:

A student may not transfer from one subject to another, except with the approval of the Principal. A student may not transfer his/her enrolment to another student.

Attendance:

A student may not attend a class for which he/she has not registered. Students are expected to attend regularly and punctually.